 Cottages ideally located
In the heart of southern Martinique
South of Martinique, Ti Verger enjoys an ideal geographical location on the Caribbean coast. By the sea, the idyllic beaches with blond sand and views of the Rocher du Diamant are no longer counted. A shady path of more than 13 km follows them. They will make you enjoy various and varied water activities:
Diving, snorkelling, jet-skiing, boat and catamaran ride.
The Montravail rainforest and its engraved rocks is a fabulous site where the remains of the ancient inhabitants, the Arawaks, are visible. For the local tasting, you can visit the former Trois Rivières distillery located a stone's throw away and taste Caribbean cuisine in many restaurants by the sea. The village of Sainte-Luce is known for its many fishermen and its small market of fresh products.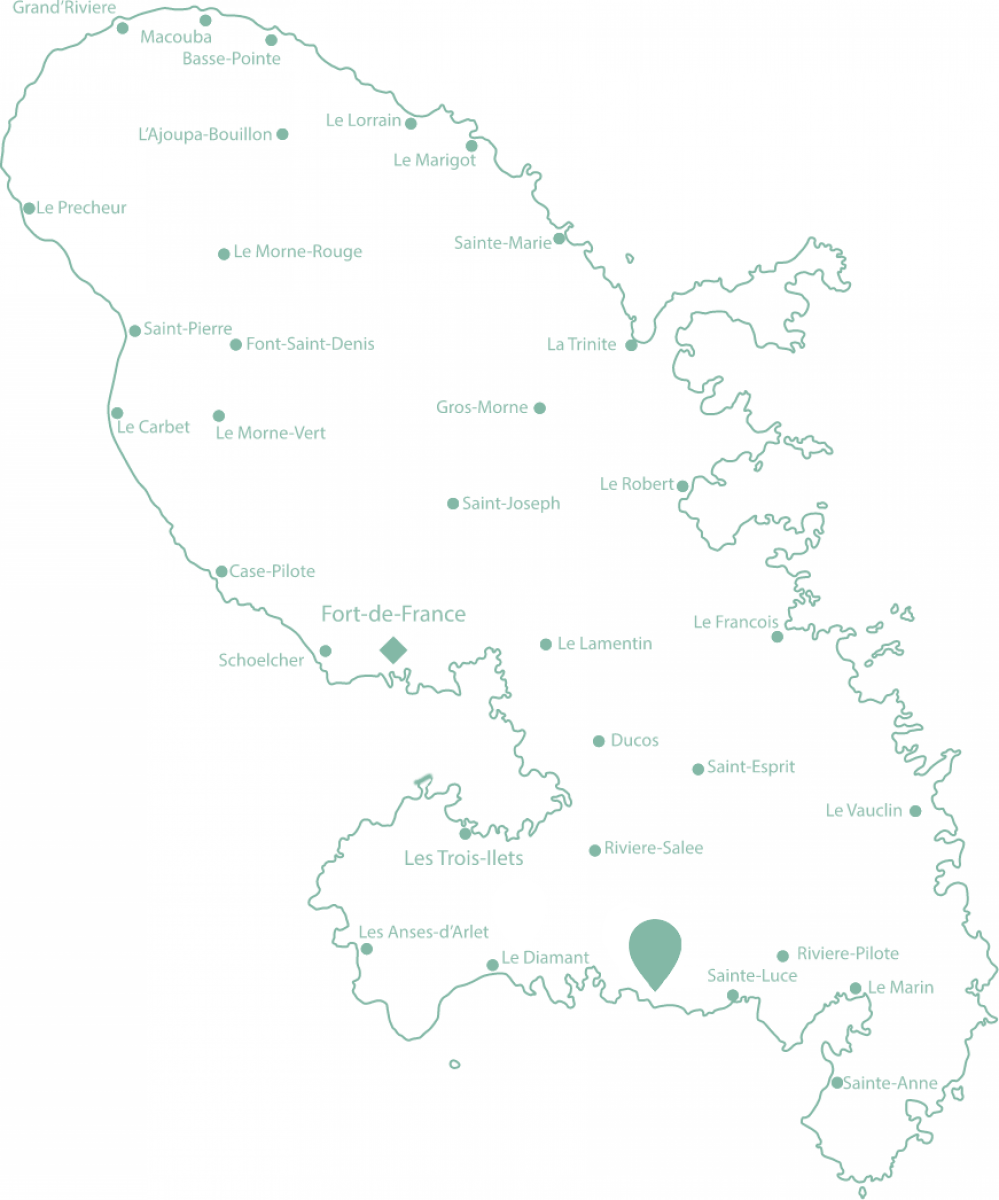 A green setting​
exotic with colorful notes
Close your eyes, listen to the beautiful song of tropical birds and breathe in the scents of our fruit trees:
Mango, Blue Java, Maracuja, Papaya, Avocado, Coco, Corossol, Carambola …
These are the names of the cottages we offer you.
Open your eyes, you are at home in Ti Verger.

Located in Sainte Luce, in the south of Martinique, between a sumptuous tropical vegetation and the departure of a coastal path beaded with beaches to the turquoise sea, Ti Verger will offer you a colourful and olfactory palette of wonderful memories.